Case Studies
Case Study - SABA Relief and Development Foundation
SABA Relief and Development Charity was established in January 2012, with their sole goal to benefit and serve the needy in Yemen. SABA is a vital link between donors and beneficiaries, tackling the tremendous poverty that currently exists and putting a stop to the poverty spreading. This is mainly carried out by implementing and supporting various programs and projects throughout Yemen, reaching those in both rural and urban areas. SABA constantly addresses the bare fact that nearly half of the Yemen's population survive on less than £2 a day.
Testimonial
"A massive thank you from all the SABA Relief team for allowing us to come along and get the furniture yesterday. I'm sitting on a very comfy office chair and the office looks really good! Thanks again for all you help."
Anisa Ahmed
SABA Relief and Development Foundation
Case Study - Depaul UK
Depaul UK helps young people who are homeless, vulnerable and disadvantaged. In Sheffield, Depaul UK provides supported accommodation for young people, aged between 17 and 21, who have experienced homelessness or been at risk of becoming homeless. By providing accommodation and the support to develop skills to make this tenancy a success Depaul UK gives young people the safe base to start building their future so that we can start work to break down barriers which allow the pursuit of aspirations.
Testimonial
"Depaul UK moved to Sheffield at the beginning of February 2015 and needed to set up a temporary office base quickly after original plans of furnished offices were found to be less than the service required. Depaul UK wants to say thank you to Green Furniture Aid not only for the office furniture they were able to provide but also to Terry Askew for the selfless offer of support when we approached him to buy second hand furniture from his business. Our budget for equipping the office was virtually nil, as we had not expected to do this, and so by Terry and Green Furniture Aid supporting Depaul UK with the donation of desks for the staff team we did not need to divert resources away from our programme of investment for the young people of Sheffield."
Sarah Gregory
Programme Manager, Depaul UK - Sheffield
Case Study - Partners Relief & Development
Partners Relief & Development is a registered charity in Australia, Canada, New Zealand, Norway, the United Kingdom and the United States, working with communities impacted by war in Burma.
Testimonial
"Thank you so much for your generous donation of desks and chairs for our UK fundraising office. It has really helped us have more of a professional image to visitors, and makes the working day much more comfortable!"
Sarah Armitage
UK National Director, Partners Relief & Development
Case Study - Grassroots Enterprise- GESIPR
GESIPR is registered charity based in Leeds. The organization is involved in working with vulnerable groupsof people in the community who are socially excluded or in poverty. This includes rehabilitation of offenders and ex-offenders, empowering refugees and asylum seekers through information sharing and skills training, supporting BAME women from low income households through referrals to specialist services and providing a one stop drop-in center where they can access other needed services in the community.
Testimonial
"The furniture donated by Green Furniture Aid will be used to furnish our new drop-in center in Horsforth, Leeds. Once more we want to say thanks to this noble organization for the brilliant contribution you make towards achieving our project goals and building our organisation's capacity."
Mary Conteh
Director/Chair, GESIPR
Case Study - Rickleton Community Church, Tyne and Wear
Testimonial
"On behalf of Rickleton Community Church, I would like to take this opportunity to thank you for your assistance in the supply on offices furniture to our church. Our church offices are now fully equipped and ready for use and this could not have been possible without your unconditional support. Your contribution helped make a memorable week for our project team and the whole church membership at large. We really appreciate you helping our church help and transform our community for the better."
Kimpton Muswere
Project Manager, Rickleton Community Church
Case Study - The Long Well Walk
Testimonial
"On behalf of The Long Well Walk I would like to send a big thank you to Green Aid Furniture. Their donation of furniture has allowed us to expand our office size, take on new volunteers, and become more effective in our charity work. The support offered by Terry was excellent and it really helped with our recent office move. Without their help and support we would not be the positive position which we are now. Thank you!"
Thomas Rippon
The Long Well Walk
Case Study - Barnsley Riding for the Disabled
Testimonial
"Thank you so much for your help. We visited the site in Worksop and met your colleague who kindly helped and directed us to available office furniture. We can truly say that we were met with a plethora of items of office furniture to our delight! We are at the moment refurbishing our office and school room and the pieces that we were able to carry today will help us enormously. We are very happy to announce that HRH Princess Royal is visiting our site in July and your contribution is helping to make a BIG DIFFERENCE to our office and school room. Thank you once again."
Catherine, Centre Manager
Barnsley Riding for the Disabled
Case Study - SAWN (Self- help for African Women Network)
SAWN is a womens charity working with migrant women in greater Manchester assisting with settling into the community, training, one to one support and prison work.
Testimonial
"Just saying thank you for all the furniture and all your support and patience. We now have a fully functional office."
Rose Ssali
SAWN (Self- help for African Women Network)
Case Study - IGA-Learnjng Support
Testimonial
"Just to say a big thanks to Green Aid Furniture for supporting us with furniture, computer tables, chairs, and white boards. This will make a big impact to our learners as we now set up computers. We had been held back for over two months as a result of not having computer tables. Now we are ready to go. Thanks once again."
Jean-Claude Niyongira
IGA-Learnjng Support
Case Study - North Notts Junior Snooker Academy
North Notts Junior Snooker Academy has been running now for 6 years. We give the opportunity for disadvantaged, abled bodied and disabled youngsters to play snooker. We are a registered charity and a not for profit organisation.
Testimonial
"I would just like to thank Terry and the team at green furniture aid for the kind donation of office furniture. This gives us the much needed storage that we needed and also makes the playing area look more presentable."
Steve Mallender
Secretary/coach, North Notts Junior Snooker Academy
Case Study - Spiritual Foundation
Spiritual Foundation (Charity No.1077482) is a charity that was established in 1996 which aims to promote peace and equality through the teachings of Sufism.
Testimonial
"We would like to take this opportunity to express our deepest gratitude to you for the foundation classroom tables, chairs and dividers, reception visitor chairs and office chair we collected from your site in Worksop. The kids really love their new classrooms and the office team are also extremely grateful. The work that you are doing is excellent and your help is immensely appreciated. We will be sure to contact you for your assistance in the near future as well as recommending you to other charity organisations."
Sajid Isak
Admin Manager, Spiritual Foundation
Case Study - Hambleton and Richmondshire CAB
Hambleton and Richmondshire CAB provides free, independent, confidential and impartial advice to the local community on issues surrounding welfare benefits, debt and money, housing, relationships, immigration, consumer and employment. The CAB is a registered charity and is staffed mainly by highly trained volunteers.
Testimonial
"Thank you very much for the very kind donation of desks, pedestals and chairs. As we are a charity any money we have we spend on improving our service to our clients. The donation of chairs means we now have enough seating for all our volunteers in our training/meeting room and the desks and pedestals are being put to very good use by our hard-working debt team. Without your kind donation we would not have been able to afford these items."
Kitty Sheader
Face2Face Debt Advice Project Administrator, Hambleton and Richmondshire CAB
Case Study - Salisbury Cathedral
Salisbury is unique amongst medieval English cathedrals having been built in just 38 years in a single architectural style, early English Gothic. The tower and spire were added about 50 years later. But it is much more than a historical monument. It is a living church and a place of prayer. As the Cathedral Church of the Salisbury diocese it is Mother Church of several hundred parishes in Wiltshire and Dorset. It is also a centre of pilgrimage for hundreds of thousands of visitors every year.
Testimonial
"I am the Facilities manager at Salisbury Cathedral and recently ventured up to your good selves in Worksop following your kind offer of furniture to help furnish our new offices. I was greeted by Terry who was very kind in letting us view the area and take operators chairs, desks, pedestals and comfortable chairs. I would like to record my deep thanks to your organisation for providing quality furniture enabling us to work in comfort. I look forward to contacting at some point soon to organise a further trip in the near future."
Steve Williams
Facilities Manager, Salisbury Cathedral
Case Study - Rotherham and Barnsley Mind
Rotherham & Barnsley Mind has been providing community mental health support since 1977 and currently offers services to Adults in the community and at the resource centre at Amberley Court in Rotherham and Arcadia House in Barnsley via bespoke personalised care packages which may be funded via an individual budget subject to eligibility.
Testimonial
"Just a quick email to thank you for the surplus office furniture we acquired from you last week. Once we have finished the refurbishment of the new property I will send you a photo and testimonial for your website."
Steve Kirk
Chief Executive, Rotherham and Barnsley Mind
Case Study - Crossroads Care
Crossroads Care is Britain's leading provider of support for carers and people with care needs. We work with over 35,000 individuals and their families, helping carers to make a life of their own outside caring.
Testimonial
"I just wanted to drop an email to thankyou for your donation of 16 chairs to our charity. They were greatly received and will be put to good use I assure you."
Kate Bent
HR and Training Manager, Crossroads Care
Case Study - Barnsley Community Build
BCB was incorporated in April 2001, its main objective was to maximise training and employment opportunities for unemployed people in Barnsley, who were interested in developing a career in the construction industry.
Testimonial
"We were delighted to be invited to your unit in Worksop on Friday July 19th 2013 to see if any of the furniture that was stored there could be used to support our charitable activities. We were surprised to see such a good selection of office and classroom furniture that was easy to inspect and to remove, we have for some time been looking to replace some of the tables and chairs in the classroom at the training centre, we found just what we needed. The furniture is already in use, it has made such a big difference to the look of the room and its functionality. I am going to mention "Green furniture" in my report to the Board of Trustees at this Thursdays board meeting. Thank you for your support, it really makes a difference."
Steven Palmer
Operations Manger, Barnsley Community Build
Case Study - Disability Lincs
Disability Lincs Ltd is a county-wide organisation for people with disabilities. Our aim is to get as much information as we can out to the people who need it.
Testimonial
"I would like to thank Terry and the Green Furniture company for the very kind donation of office furniture for our new office. Our charity helps disabled people in Lincolnshire to live full and quality lives, our main sponsors were the local council, however due to cuts they have withdrawn this, hence our move to a new location. This furniture will help make the office a comfortable place to see clients. Thank you once again."
Beverley Barratt
Disability Lincs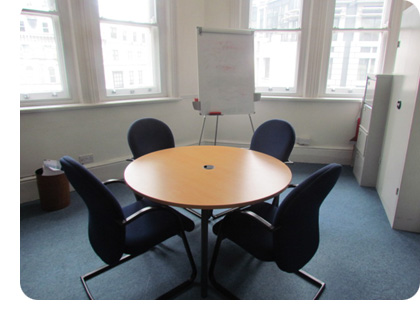 Case Study - Drive Forward Foundation
Drive Forward Foundation is a charity with one mission: to equip care leavers with all the tools they need to take charge of their lives now and in the future. The charity runs a 10 week training course which is designed to help care leavers aged between 17 and 25 create their future. It covers four key areas: career development, independent living, self expression and discovering London.
Testimonial
"In the meantime I would just like to say that we are absolutely delighted with the furniture you have supplied and very appreciative of the hard work of your guys today. Our office is on the third floor with no lift and they had to walk up and down numerous times, they kept a smile throughout and were so helpful and supportive. Nothing was too much trouble and it was a pleasure working with them."
Catherine Smith
Fundraising and Programme Development, Drive Forward Foundation
Case Study - Herts Young Homeless
Green Furniture Aid has been able to give a Hertfordshire based charity a major boost by supplying chairs and tables for their new office location in St. Albans. HYH works across Hertfordshire supporting young people who are either homeless or threatened with homelessness, and have a number of services aimed at preventing young people having to endure the effects of no secure place to live.
Testimonial
"We were able to secure much needed additional office space free of charge for a period of time which we need for training, family mediation, team meetings and other functions. Effectively furnishing it however would have proved very expensive, and in the current economic climate this would have been a real problem. Green Furniture Aid were able to help us out however, and I would like to thank Terry Askew and his team for their support. Organisations like this are able to make such a difference to communitites through their support of local charitable groups."
Glenn Middleton
Chief Executive, Herts Young Homeless
Case Study - Barnsley Beacon Support Services
Barnsley Beacon Support Services supporting parents, relatives and friends of drug or alcohol users. BBSS are parents and carers who can offer confidential information, help and support to parents, families and friends who have concerns around drug and alcohol misuse.
Testimonial
"We offer one to one support, counselling, group sessions, respite breaks and alternative therapies. These give our clients a respite from the daily grind of supporting someone with an addiction. On behalf of our clients and volunteers I wish to say a big thank you to Green Furniture Aid for the donation of office furniture. It will be used for the refurbishment of our group room."
J. C. Marshall
Project Manager, Barnsley Beacon Support Services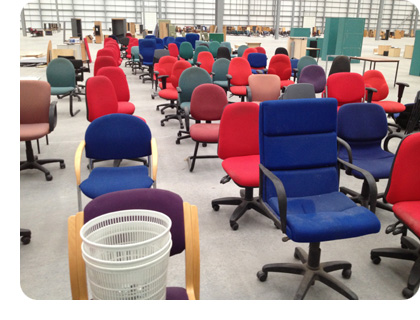 Case Study - New Hope Food Bank
New Hope Food Bank is a mission of New Hope Community Church Killamarsh. Our aim is to show God's love in action and enable our community to help our neighbors to alleviate hidden hunger. Although based in Killamarsh we hope to service an area of up to six miles from Killamarsh. We will provide seven days worth of emergency food (donated by the public) to local people in short term crisis, for up to four visits. The recipients of the food will be referred by a front line agency such as Citizens Advice or the Job Centre.
Testimonial
"On behalf of New Hope Food Bank I would like to say a big thank you for your donation of office furniture for the food bank. Your generosity will enable us to run an efficient, professional warehouse and office. Your generosity has made a significant contribution to the launching of this project and has enabled us to direct our limited funds to the purpose of the food bank, to alleviate hidden hunger in our community. Once again a big thank you from us all at New Hope Food Bank. We very much look forward to collaborating with you on future missions of New Hope Community Church."
Michelle Taurins
New Hope Food Bank Coordinator, New Hope Food Bank
Case Study - Amy's House
Amy's House is a weekend respite facility that cares for children with special needs and their siblings. Working together with parents and carers, the dedicated staff use their qualified expertise to create a stimulating, educational and safe experience for the children entrusted to their care.
Testimonial
"A huge thank you for the superb office furniture you have so kindly donated and delivered for us. Its was beyond anything we could have hoped to have let alone to have it donated! At Amy's House we are all volunteers and the desks etc have enabled us to create our own professional office space for meetings and day to day admin which we have needed for such a long time. In fact we held our Trustees meeting there last night - the first where we have not been in 'borrowed' accommodation. Your support is hugely appreciated and will help us continue our work in providing respite care for Sheffield's children with special needs."
Julie Pickering
Vice Chair and Voluntary fundraising coordinator, Amy's House
Case Study - New Shoes Theatre
The New Shoes Theatre Company is a provocative and vibrant theatre company which confronts social and environmental issues and produces powerful and inspirational work written by women. The organisation works alongside agencies that support women including Refuge workers and members of local Community Safety Partnerships. Hour-long discussions follow each performance and members of the audience can find out more about available local and national support for women, children and perpetrators of domestic violence.
Testimonial
"We'd like to give Green Furniture Aid our sincere thanks for the generous gift of the desk and pedestal. We also greatly appreciate the support they provided to ensure that we could receive the furniture at the earliest possible moment and with minimum effort to our organisation. Thank you Green Furniture Aid for providing a fantastic service to charities."
Nicolette Kay
Artistic Director, New Shoes Theatre
Case Study - Jesus House Community Department
The BaYBI is a new and dynamic service designed to channel the latent skills, energy, interest and inclination to business that may exist in some of our young people who are currently Not in Education, Employment or Training (NEET) with a view to positioning them to become future entrepreneurs and also to reduce the amount of antisocial behaviour or criminal activity amongst this group. Services provided at the Youth Business Incubator will include practical help to set up physical and online businesses, support in running the business in the form of business mentors, marketing support, funding advise, assistance with registration and other necessary start up documentation. The centre will also be equipped with reprographics, virtual office services and other relevant facilities for training and meetings.
Testimonial
"On behalf of Jesus House Church, I would like to say a very big thank-you for your donation of office furniture for the Barnet Youth Business Incubator (BaYBI). The incubator, which is one of the church's major projects, will mentor and train young adults who are not in education or training, to empower them to become entrepreneurs. In an age when individuals are finding it challenging to start up new businesses, I cannot begin to emphasise to you how far this will go in assisting us to get the BaYBI project off the ground and to help the young people achieve their potential. We value the relationship that has begun between us and I hope that we will continue to work together on future projects."
Ayo Adedoyin
Head of Community Department, Jesus House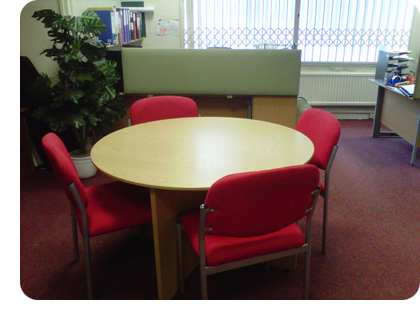 Case Study - Fable
In January 1995, Sandra Howard saw a TV program, which included news about a revolutionary new surgical procedure for treating severe Epilepsy. It was called Vagus Nerve Stimulation Therapy. In 1995 only one operation had been performed in the UK, although a number had been performed in the USA. Unfortunately the National Health Service could not fund the treatment at that time, but it was agreed that Gareth would be a suitable candidate. The £5500 needed for the implant would have to be raised but the NHS would meet the other costs incurred.
Testimonial
"On behalf of fable I would like to thank Green Furniture Aid sincerely for the very kind donation of a set of office chairs and desk screens for our information and advice drop in centre here in Sheffield. As you can see from the photograph they make our office look very smart."
Sandra Howard
Founder Trustee, Fable Charity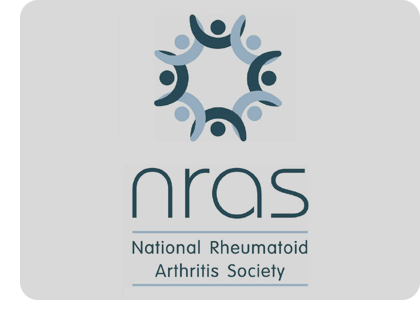 Case Study - National Rheumatoid Arthritis Society
The National Rheumatoid Arthritis Society (NRAS) is a small national charity based in Maidenhead, Berkshire. The charity was established 10 short years ago to focus specifically on helping people living with Rheumatoid Arthritis (RA). RA is an autoimmune disease that is often misunderstood and confused with osteoarthritis but is in fact very different and more debilitating. It strikes most often in the prime of life and there are 690,000 adults in the UK living with this painful disease. NRAS offers support to patients, families and health care professionals via a free-phone helpline, free publications on a wide range of topics relating to RA, an interactive and informative website and is the leading campaigning voice for people living with RA.
Testimonial
"We are so very grateful for donations that can help us run an efficient and professional office without having to utilise our very limited funding. The charity gets no statutory funding and relies heavily on trust, foundations, grants, legacies and fundraising revenue to continue the essential work we do. I very much doubt if someone donates money to us they want to think of it being spent on an office chair but our staff do need to have a decent working environment too. Therefore when we have the opportunity to update our furniture at no cost then we are incredibly grateful. NRAS are pleased to acknowledge the generosity of Green Furniture Aid without which many of my colleagues would not be sitting comfortably!"
Clare Jacklin
Director of External Affairs, National Rheumatoid Arthritis Society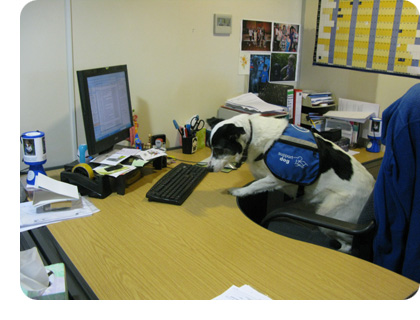 Case Study - Support Dogs
Support Dogs is a UK charity dedicated to improving the quality of life for people with epilepsy, physical disabilities and children with autism by training dogs to act as efficient and safe assistants. All dogs are trained to assist and support their owners with their specific disability. Each dog is taught tasks tailored to his owner's needs, enabling the disabled person to lead a fuller and more independent life.
Testimonial
"I am writing to thank you for your recent kind donation of desks for Support Dogs new staff, which look lovely. I have enclosed a photo of one of the new staff members using the desk. without the help of generous donors such as yourselves, support dogs would not be able to continue its work which makes a difference to the lives of our clients. Once again, many thanks on behalf of everyone here at support dogs."
Caroline Hudson
Office Manager, Support Dogs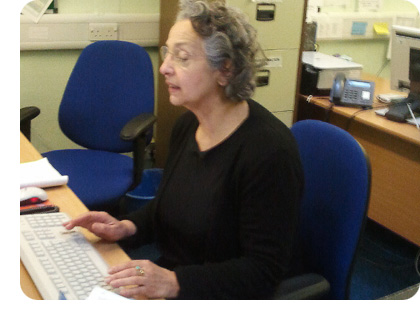 Case Study - York Citizens Advice Bureau
York and District CAB works towards alleviating poverty, injustice and inequality, which exist within our local community. This is achieved through the development of an effective, accessible and quality service. York and District CAB is committed to creating an environment that offers equality of opportunity and access to all its clients, staff and volunteers.
Testimonial
"We just want to say thank you for the donations of six chairs plus a filing cabinet for York CAB. Our volunteers had been struggling, using worn out chairs, and are extremely grateful for the new office chairs. As a charity that is strapped for cash, we want to spend every penny on giving advice to our clients but we also want to provide some basic comfort and avoid back ache for the volunteers who give their time for free. Your donation means that we can do that."
George Vickers
York Citizens Advice Bureau
Case Study - The Royal National College for the Blind (RNC)
The Royal National College for the Blind (RNC) is delighted to have received a generous donation of office furniture from the Green furniture aid in Sheffield. Established in 1872, the RNC is a specialist, residential college of further education for people aged 16 years plus who are blind or partially sighted and many have additional disabilities. As a charity, money gets tighter every year. Our fundraising priorities are for improving facilities for students and in the meantime, many of our staff are putting up with really old furniture in their offices. The photograph of our main teaching building shows that it is an impressive, old building and inside is a labyrinth of rooms and corridors. Some have been fully refurbished and others have lagged behind.
The college fundraising staff searched the internet for recycled furniture and found that a part of Green furniture aid in Sheffield undertakes office clearance projects and donates second hand furniture to charities in this country and abroad. We were so pleased to discover that, providing we could collect the furniture there would be no charge.
We have collected a number of desks, pedestal drawers and a table. Our plan is to replace older desks in various offices around the College and next year we hope to revamp our main reception area which is looking somewhat old fashioned if we can get a little more furniture from green furniture aid.
Testimonial
"We would like to thank Green furniture aid very much for allowing us to re-use furniture that might otherwise have been sent to landfill. As a charity, money is tight and we just couldn't afford to buy furniture for staff. The second hand furniture is a cut above our old furniture and our staff are getting a real boost from their offices receiving a face-lift."
Heidi Macdougall
Head of Fundraising, The Royal National College for the Blind (RNC)
Case Study - The Really NEET Project and AW Education
The Really NEET Project (RNP) was formulated out of AW Education (AWE), a private training provider offering alternative education to NEETs in South Yorkshire. AW Education was constituted in 2009 and has since run 14 projects working with hundreds of young people, re-engaging them in education through practical, fun and unique techniques, making the education relevant and young person focused.
AW Education was set up to strengthen and support the curriculum, helping teenagers to foster independence and motivating reluctant learners through engaging, practical sessions aiding in both personal and social development.
We get teenagers engaging positively with education again through unique energetic sessions that are designed to engage children who have found themselves outside of the school system for one reason or another!
We then set up the Really NEET Project, a social enterprise designed to continue the work of AWE through taking the projects a step further and offering longer, more intensive courses addressing some of the deeper issues faced by some of these young people with the objective being to keep them engaged long term and stop them from becoming NEET again.
We now have a College Premises where we can offer alternative education to young people who have slipped through the education net through our accredited business courses, offering a supportive safe haven for young people to learn in way that suits them.
Sport Stopped Sophie Running Wild!
Sheffield Star Article Published on Friday 12 November 2010
Sophie Maxwell is a shining example of what a bit of faith can do. A teenager spiralling into a life of homelessness and drug-taking, she tells Jo Davison how she found a saviour in a sports coach...She was a 14-year-old with a feral streak when he met her. But the young sports coach at Don Valley Stadium looked beyond the touch cookie act. A girl with intelligence and drive, just waiting to be channelled in the right direction.
"She had this energy; a spark. The X Factor... whatever you want to call it," says Rob Creasey, the man who, without ever meaning to, ended up becoming Sophie Maxwell's mentor, adopted big brother... life-saver.
He was a university student working as a volunteer at Don Valley stadium when Sophie strode in, announcing she wanted to be the next Kelly Holmes and asking for coaching. It was her survival instinct kicking in. The teenager living a life of truancy, homelessness and drug-taking had been watching the Sydney Olympics and it had fired her with a goal for the first time in her life.
She became an athlete – from the age of 16 to 22 she competed for the City of Sheffield Athletics Club – and from 18 she began coaching, too. To everyone's amazement, the girl who had turned her back on education begged for a place on a sport and leisure course at Sheffield's Norton College. She passed with flying colours, then got herself a degree in leisure and events management at Sheffield Hallam University. While studying, she found out about the university's Enterprise Centre, which helps students turn their business ideas into reality, and decided on her next goal: to set up a system which would help young people experiencing the difficulties she had once faced.
She founded Adventure Workshops Education, which now motivates reluctant young learners throughout the city. "I help kids who don't go to school to re-engage with the national curriculum," she says. "Recently, I gave a session which involved teaching Pythagoras's theorem in a field!"
"I see myself in all of the kids and I hear Rob in my voice when I talk to them."
Last week, Sophie's achievements were given national recognition. The homeless charity Crisis named her as one of its five Changing Lives Champions for 2010.The charity awards applaud formerly homeless people who have transformed their lives in the face of adversity and Sophie won two of its major accolades.
Her adopted "big brother", who coaches and motivates other young people experiencing difficult times through his job with the council education department's extended services team, couldn't be prouder of her. But Rob isn't at all surprised: "I always felt that whatever Sophie set out to do, she would achieve. That she would make waves, not ripples," he says."She is doing great things in this city and having helped her to find her path has been a really humbling experience."
Testimonial
"I would like to take this opportunity to thank Terry Askew from Green Furniture Aid for the extremely kind donation of furniture for my Social Enterprise – The Really NEET Project. Without this generous donation we would be struggling to furnish the college as funding is becoming harder and harder to come by. This College will be key in helping many young people in Sheffield re-engage with education again and help them work towards a brighter future."
Sophie Maxwell
The Really NEET Project and AW Education
Case Study - Helen's Trust
Helen's Trust is a local charity which helps people with cancer and incurable illness to stay in their own homes. The Trust endeavours to fund various requirements in order to achieve this aim (e.g. nursing care, sitters, help to run the house, equipment care for others or complementary therapy). This help is available in the Derbyshire Dales and the North East of Sheffield.
Testimonial
"I am writing to say a huge thank you for the furniture that Green Furniture Aid recently donated to Helen's Trust. The furniture you gave us is essential in helping our charity to function in our new office and it will also help to support us as we continue to grow and develop further.
Helen's Trust is a local charity which supports people with incurable illness to stay in their own home when care and equipment is need. The charity works hard to support people by removing the barriers that may be preventing a person from staying at home. We can fund nursing care or sitting services, provide equipment such as special beds or chairs and even install stair lifts. Importantly, we pride ourselves on our ability to be creative in helping people and always try to assess and support what each individual needs to help them to stay in their home.
I would recommend other charities and organisations look up Green Furniture Aid and see how they might be able to collaborate together."
Lucy Nickson
Helen's Trust
Case Study - Al-Khair Foundation
Green Furniture Aid provided the Al-Khair Foundation with a complete suite of recycled office furniture for their new offices in Sheffield.
Al Khair aims to improve the lives of people by empowering them to work together to fulfil their potential, enabling them to make positive contributions to their communities.
Al Khair is dedicated to alleviating hardships both at home and in some of the least served communities throughout the world by combating poverty, promoting education through IQRA TV (Satellite 826) and establishing schools, providing relief aid to areas affected by natural disasters and infrastructure assistance to improve and/ or rebuild basic public services.
Al-Khair Foundation was established in 2003 to provide an educational platform for the Muslim community in an Islamic environment. From an initial enrolment of 5 students, the Foundation now operates a mixed primary as well as separate secondary boys and girls schools for over 200 students and is regularly oversubscribed for enrolment. The Al-Khair school routinely achieves the highest Ofsted accreditation and is currently within the top 3% of schools nationwide for the quality of its teaching and academic achievement.
Since being established, the Foundation has been meticulously engaged in charitable works assisting those less fortunate than others. Al-Khair has established overseas schools for orphans and shelters for widows and vulnerable women. The Foundation also constructs water-wells making fresh, clean drinking water accessible to remote communities.
The 2005 Kashmir Earthquake saw the Foundation engage in its first overseas disaster relief aid mission. Al-Khair successfully distributed food, medicines, shelter kits and much needed moral support to survivors in difficult and dangerous conditions through its ground team operating in the region. The Foundation has now in place an effective aid mechanism and routinely engages in relief missions around the world. The Foundations role in supporting the victims of the recent Haiti earthquake was acknowledged by the United Nations.
The Foundation also provides Hardship and Infrastructure relief going beyond basic provision of aid aimed at improving and in many cases rebuilding basic public services either nonexistent through poverty or destroyed by natural or manmade disasters and without which unimaginable human misery is caused.
In 2009, the Al-Khair Foundation joined forces with IQRA TV, (free to air channel available on SKY 826) broadcast worldwide to Muslims and Non Muslims. In a short space of time, IQRA TV is now established as one of the premier broadcasters of quality Islamic based programmes that aimed at informing and educating.
At the heart of the Al-Khair Foundation is its responsibility for harnessing and improving community relations and engaging in interfaith dialogue. Al-Khair is well known for its annual conferences where religious leaders and people of any and all faiths are invited to promote understanding, tolerance and harmony.